The Big Bear Alpine Zoo Online Fandom Charity Benefit is not quite TWO months away (remember, we changed the date to September 7th to help everyone come up with their donations!), so as both a THANK YOU for your support in the past
10 years
and a gift for your support this year, our celebratory year, you'll find under the cut, a gift to download/copy/paste for your own use. It's a calendar with the "To Remember Benefit Dates" marked for you!
And don't forget:
Even though the official website isn't up yet, all the information you need to get started can be found at
gmfor_moonridge
. Just click on the name and you'll be taken to our Welcome page. After reading it, you'll find links to this year's FAQ (it's
DIFFERENT
from past years due to many changes in procedures, addresses, etc.), and consequently, our Definition page (which also contains tips for writing up your 'I'm Donating This...." email) and sample "Blurbs". The links can also be found on the left hand side of any page.
Please remember:
This year's Auction at thefreeauction.com site requires you to register with them, so the sooner you do it, the sooner you can become familiar with how bidding works at the site. You'll need a "user's ID" and a password to bid. Also remember ONLY AUCTION ITEMS go to that site. Special Donations and "Make A Wish" donations are handled via emails to me once the Benefit begins - and of course, Adopting animals only requires an email to me and the Zoo, followed by your 'donation'.
I can't stress enough, however, that many fans participate in all parts of our annual Benefit, so please help the Zoo by PAYING for all your 'wins', "wishes" and animal adoptions at the END, so they receive only ONE Paypal, Check or Money Order. You can't begin to understand how helpful that will be to the volunteers at the Zoo who have to handle the increase donations our Benefit brings them. They love you for your support and donations!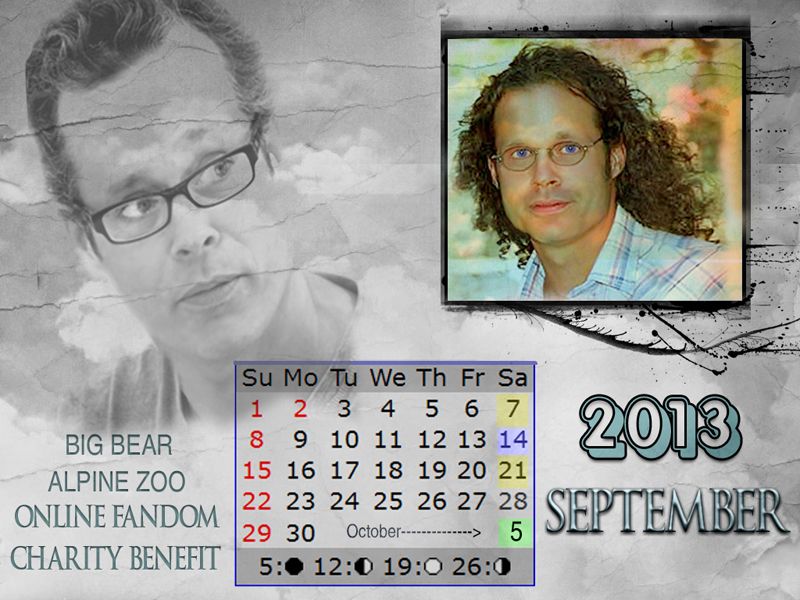 Feel free to post on your journal/blog/website/facebook, etc. AND SPREAD THE WORD!